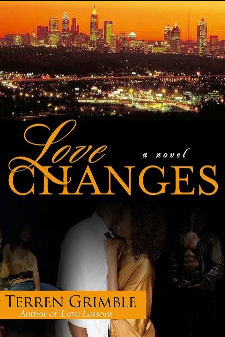 Stacey and Ronnie met while students at Howard University in Washington, DC. Ronnie was a star basketball player whose stats would have definitely gotten him an NBA draft pick but instead of hoop dreams, he had dreams of Grammy gold. Stacey was the high achieving popular sorority beauty who appeared to have it all together but she was secretly hiding the emotional and physical effects of domestic violence at the hands of her boyfriend.
After graduation, a record deal with LaFace Records and an excellent job opportunity had the young couple leaving all the drama behind and heading to Atlanta to begin a new chapter in their lives.
Stacey is quickly climbing the corporate ladder at one of Atlanta's most successful black-owned financial services firms. Her meteoric rise is thanks in part to her supervisor and mentor, Kenneth "Kenny" Parker III, who has taking quite an interest in not only her career but also in Stacey. Will this handsome corporate executive's young protégé have him reconsidering his steadfast rule not to mix business and pleasure?
Ronnie's singing group, Entice, is skyrocketing up the R&B charts and he begins living the life he'd always dreamed of and in doing so, he showers Stacey with any and everything her heart desires. But Ronnie soon wonders whether stardom is all it's cracked up to be, especially when trouble begins brewing within the group. To add to the growing stresses in his life, Ronnie's ex-girlfriend pops up in Peach State, in need of a fresh start. Kim Malone is Ronnie's girlfriend from high school and she can't stand Stacey. Ronnie was her man first and she'll do whatever it takes to end their relationship. She has made it her mission in life to get rid of Stacey and take what she feels is her rightful place back in Ronnie's life.
As Ronnie tries to deal with the doubts he's beginning to have about his professional future, his jealousy of Stacey's infatuated boss is getting out of control and putting a strain on their relationship. Will that strain cause Stacey to seek comfort from the one person she shouldn't? And when a doctor's visit has history repeating itself, will she be able to cope?
A world wind of events has them both wondering if the love they shared, can weather the storm of change?
Changes…that's what love puts you through.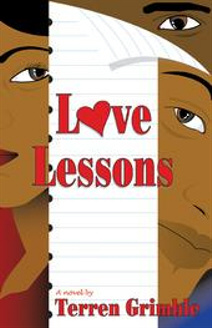 Stacey Jackson has the perfect life. A senior at Howard University in Washington, DC, she is blessed with brains, beauty and popularity and a loving family; not to mention a handsome basketball player boyfriend, Patrick. But all is not what it seems, especially when it comes to her relationship with Patrick. Stacey wants nothing more than to cut Patrick out of her life completely. However, Patrick's holding a damaging secret over her head and before she knows it, more problems arise within their already troubled relationship. To make matters worse, Stacey's long-time crush, Ronnie Morgan, enters the picture.
Ronnie is the drop-dead gorgeous co-captain of the Howard University basketball team and aspiring singer. Stacey's had a thing for Ronnie since she first laid eyes on him during their freshman year. Unbeknownst to her, Ronnie has wanted to get with Stacey as well. When Patrick goes home the summer before their senior year, Stacey realizes "God definitely has a sense of humor," because Ronnie starts making his moves. In the beginning, Stacey resists Ronnie's advances, because she does have a boyfriend, but after spending an innocent evening together, she gives into her longtime desires. Once those desires are unleashed, there's no turning back and it's not just about the sex!
Despite her current relationship, Ronnie feels that Stacey is a safe bet for "no drama" but he has no idea what's really going on with Stacey and Patrick. Ronnie tries to be supportive of Stacey's decision to remain with Patrick but soon, enough's enough. When Stacey doesn't break up with Patrick after an ultimatum, Ronnie ends their relationship.
Can Stacey find the courage to end her abusive relationship or will she let her secret shame, tear her new relationship apart before it gets a chance to blossom?